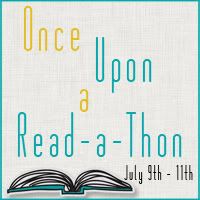 I can never resist a good readathon and this one just happens to be among my favorites. I have no plan or list of books. Well, I do kinda. I am planning on finishing my Lisa Kleypas collection of and perhaps moving on to either Julia Quinn, Jo Beverley, Stephanie Laurens, Laura Kinsale, Elaine Coffman or Judith McNaught. I have no idea what's next so any input would be helpful.
I will be updating here, on
Twitter
and on
Goodreads
.
Currently Reading. On page 60. But it's a slow go because my brain is melting.
Up next
Update #1-
I finished Luscious in under 2 hours. I think it was all the food talk. I'm restarting Someone To Watch Over Me now.
Update #2-
Finished Someone to Watch Over Me and Lady Sophia's Lover. Now reading Worth Any Price
Update #3
-I went a little crazy and couldn't sleep again last night so I picked up a book that I thought would put me to sleep--I'm not very smart when I'm tired. I picked up Anna Karenina and read the whole thing. I also managed to read two other books. I don't know whether this is good or bad. And I am tired. I am surviving on coffee and sheer willpower. If I can't sleep tonight, I may just lose my mind.
Update #4-
Finished two books yesterday and then another sleepless night resulted in four more books being read. My insomnia is running rampant but it's getting much reading done. I don't know whether to consider this positive or ask for help.
Books Finished:
Luscious by Amanda Usen (5 stars),
Someone to Watch Over Me by Lisa Kleypas, Lady Sophia's Lover by Lisa Kleypas, Worth Any Price by Lisa Kleypas, Secrets of a Summer Night by Lisa Kleypas, Anna Karenina by Leo Tolstoy, It Happened One Autumn by Lisa Kleypas, Devil in Winter by Lisa Kleypas (Sebastian OMG!), Scandal in Spring by Lisa Kleypas, A Wallflower Christmas by Lisa Kleypas, Mine Till Midnight by Lisa Kleypas, Seduce Me At Sunrise by Lisa Kleypas, Tempt Me At Twilight by Lisa Kleypas
Pages Read:
5234