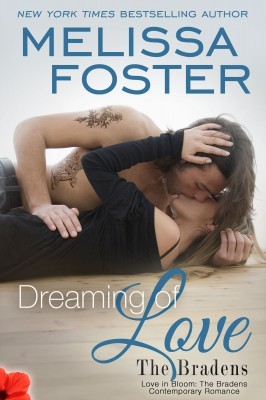 Publisher: World Literary Press
Pages: 385 pages
Genre: Romance/Contemporary
Buy this Book:
Amazon
| B&N |
iTunes
|
Kobo
|
Google
Summary:
Emily Braden is a leader in architectural preservation, a pillar in her small hometown, and successful in everything she does—with the exception of finding true love. She's watched several of her brothers fall in love, and she needs this trip to Tuscany to get away from it all and to stop focusing on what she doesn't have.

Dae Bray doesn't do flings, and he never stays in one place for very long. As a demolitionist, he goes where jobs take him, and the more often he travels, the better. His trip to Tuscany is all work—until he meets smart and sexy Emily, who makes him reconsider his fear of settling down, his no-fling rule—and just about everything else he's ever believed about himself.

Passion sizzles as Dae and Emily explore the history and beauty of Tuscany. Their romance moves beyond tourist attractions to the bedroom, blossoming into a deep connection neither can deny. But their worlds collide when Emily wants to preserve the property that Dae is there to demolish. Can a woman who sees the beauty in preservation and a man whose life is spent tearing things down find a solid foundation for their love?


My Review:
Intro: It's gotten to the point where I feel a sense of joy when I pick up a Melissa Foster book because I know it's going to be good. And I wasn't wrong because this one was excellent.
Characters:
Heroine: Emily-I really identified with Emily. Her curiosity and passion about Italy and its buildings and architecture is something that I love about her. I also loved how pragmatic she was even about planning her vacation to Italy. That is something I would do.
Hero: Dae-At first glance, I did not like him. Not even a little bit. Not because of anything he did really but who demolishes historical buildings? Who? It's not nice. But I quickly got over that because he is quite dreamy. And no, I don't use that word often but it applies here.
Chemistry: I love everything about Emily and Dae. Their jobs are so in conflict with each other. Emily is into conservation and Dae likes to tear stuff down. But I loved seeing how they worked around that and the conflicts that it caused.
Chemistry Rating:
Conclusion: Melissa Foster can do no wrong. I love her books and this one was no different. I loved Emily and Dae. I really loved Emily's passion about Italy and Dae's sweetness. I thought they had amazing chemistry in spite of their differences. I definitely will be following along with the rest of this series.
Overall Rating
Melissa Foster is an award-winning, International bestselling author. Her books have been recommended by USA Today's book blog, Hagerstown Magazine, The Patriot, and several other print venues. She is the founder of the
Women's Nest
, a social and support community for women, the
World Literary Café
. When she's not writing, Melissa helps authors navigate the publishing industry through her author training programs on
Fostering Success
. Melissa is also a community builder for the Alliance for Independent Authors. She has been published in Calgary's Child Magazine, the Huffington Post, and Women Business Owners magazine.
a Rafflecopter giveaway